Fayetteville Pie Company is the perfect place to host a private, after hours party. We seat 70 people inside and 32 people outside on our umbrellaed, pet friendly patio.
Renting the space is $100 an hour with a two hour minimum. A non-refundable deposit of $200 is required to hold the date and time. Beer, wine, and champagne can be purchased at the restaurant.
Call 910-483-4097 to make a reservation.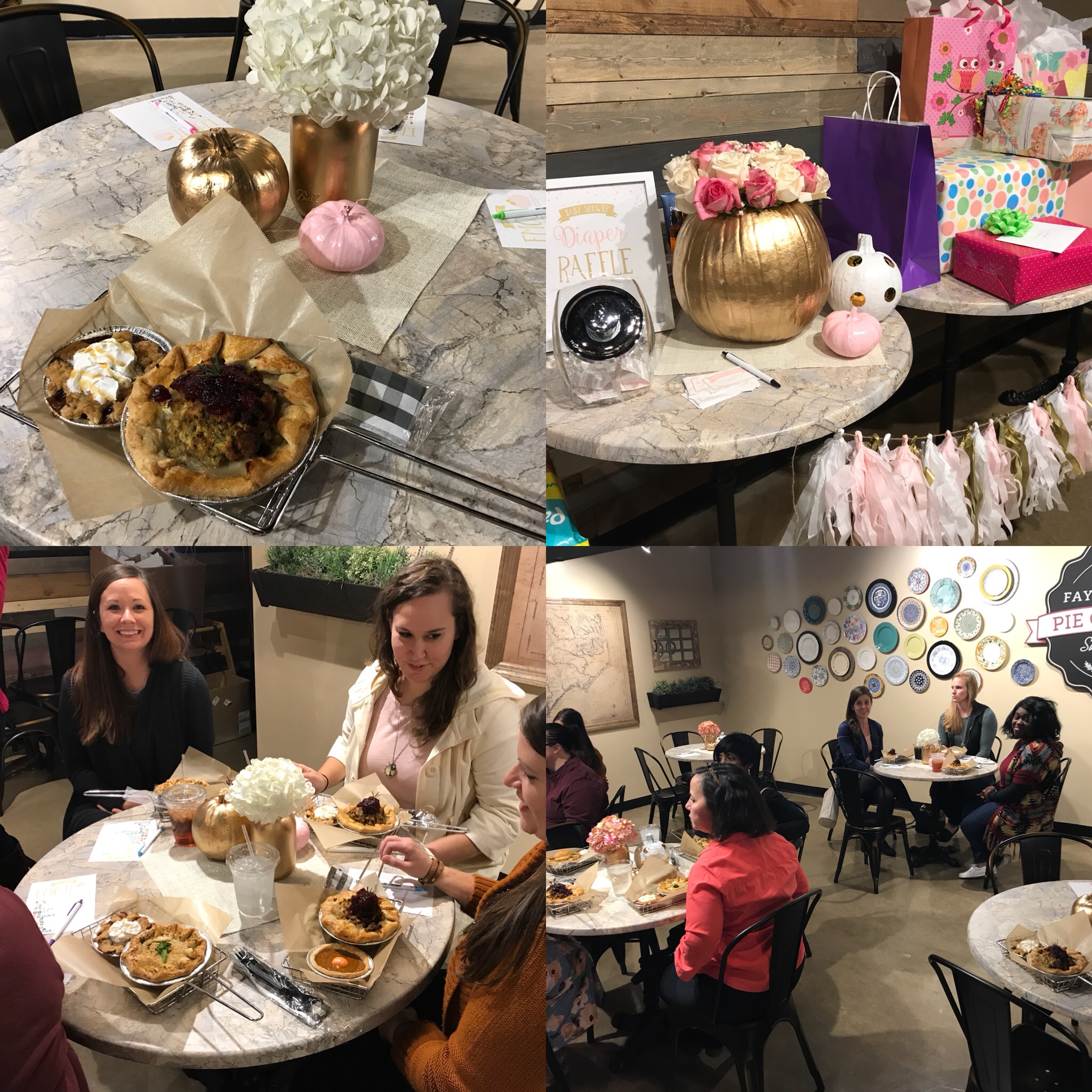 Have your wedding reception, birthday bash, or baby shower with us. The menu will vary depending on what we are serving that day. Your guests will be able to choose from the three savory pies and the three sweet pies on the daily menu. Pies will be baked fresh and served approximately 20 minutes after the orders have been placed. Your guests can pay individually or you can pay for everything with the credit card on file. Savory pies are $10 each, sweet pies are $4 each and non-alcoholic drinks are $2 with unlimited refills.
Have your holiday or office party with us. Purchase an assortment of our sweet pies from the current menu for your guests to enjoy. We will set up a beautiful display of pies and we can box up any remaining pies for you to take home. Sweet pies are $4 each.
Host a chic cocktail party or jazz night for your guests with our pie bites. Pie bites are hors d'oeuvre size portions of our savory and sweet pies and layered trifles. Your guests can enjoy a glass of wine while our wait staff serves your selections. Vegetarian quiches can be provided as well. Pie bite trays are $96 each with 48 pieces.